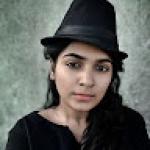 Feb 01, 2021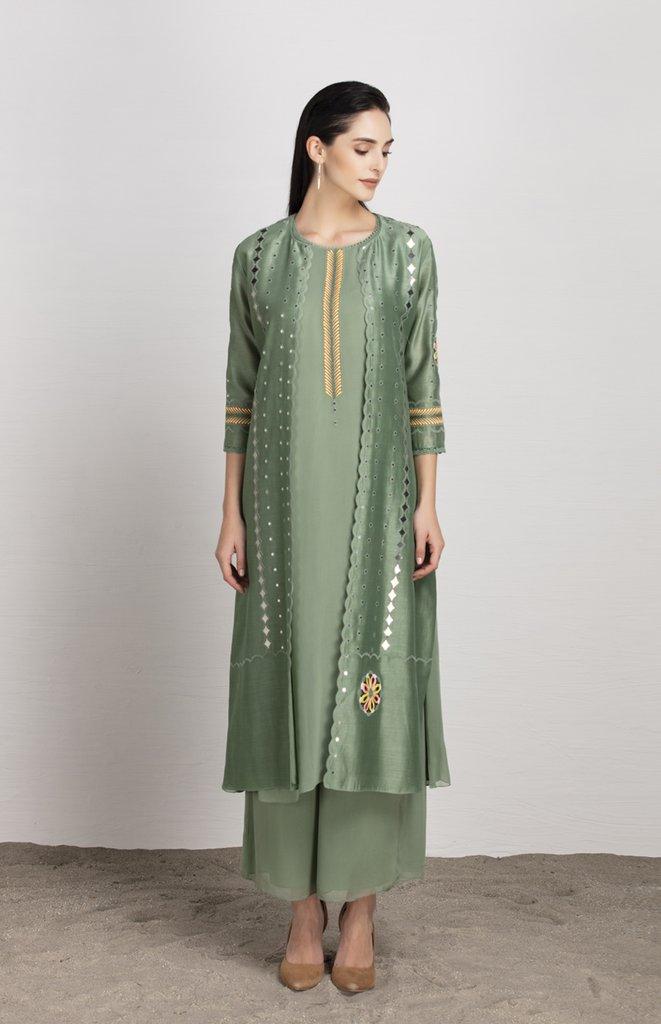 Kurtis is considered one of the most widely worn Indian traditional dresses. Kurtis is the perfect attire for any sort of events and parties and can be worn casually. If you search for a Kurta online, then you can find a variety of kurtas with different patterns and styles. Here's a list of the six best designers Kurtis you must have in your wardrobe.
Trending Kurtis For You
Flared Kurtis
As the name suggests, flared Kurtis is the one that flares out at sides. These Kurtis look good as casual wear without any accessories but can be worn on occasions as well. They give a perfectly modern look if you choose to wear them without any bottoms. Pair this dress with skin tight leggings, a strap watch, and high heels for an admiring evening look.
Angrakha Kurtis
Angrakha Kurtis can be worn on many occasions depending upon the fabric you choose. For example, you can wear this Kurti as casual wear(cotton fabric), party wear (silk, net, chanderi fabric), or for small family functions and daily wear as well. It can be paired with full-length jeggings and palazzo. Jhumkas and clutch add a casual touch to your attire and long classy jhumkas gives you a perfect evening look.
Long straight Kurtis
Long straight Kurtis is best for formal wear, party wear, and regular wear. These Kurtis can be worn to the office, college, etc. They are generally preferred by women who have a rectangle and hourglass body shape. It is usually paired with bottoms like leggings, treggings, or churidars. Long earrings, feather earrings, or ear cuffs with handbag and heels
Kaftan Style Kurtis
A Kaftan style Kurti is a loose style of Kurti that gives a flexible look. Women prefer these Kurtis for summers and mostly for beach parties. This Kurti gives you many choices for bottom wear. you can wear them with skinny jeans, jeggings, ankle-length leggings, treggings, and shorts. You can add accessories like modern jewelry and goggles for a stylish look and heels to intensify the slim, bottom look of the outfit.
Asymmetric Kurtis
Asymmetric Kurtis is a bit different from the simple daily wear Kurtis. These Kurtis can be paired with bottoms like leggings, Patiala, skinny jeans, churidars, or jeggings. You can also wear these Kurtis with designer shoes and sunglasses for a cool stylish look. You can also add accessories like trendy handbags, funky shiny earrings, and colorful bangles. Wearing it with jutis or stylish flats can give you a traditional look for traditional events.
Denim Kurtis
Denim Kurtis gives you a bold and beautiful look. These Kurtis are trending among students for casual and daily wear. The major benefit of this Kurti is that you don't need to pair up with anything. Just accessorize it with sneakers or casual shoes and add a scarf and waist belt to this attire for a fascinating look.
Conclusion
Kurtis or Kurtas are irreplaceable attire that can be worn casually, in traditional events, and even at parties. Depending on the occasion, Kurtis can be paired with different bottoms and accessories.
Also read about:
Best Things To Do In Milton Keynes
Get Cisco Cybersecurity Specialist 350 201 Exam Questions With CyberOps Core Security Technologies
Instructions to Straighten Hairstyles With Hot Hair Brush