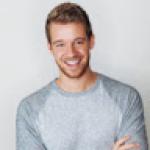 Feb 05, 2021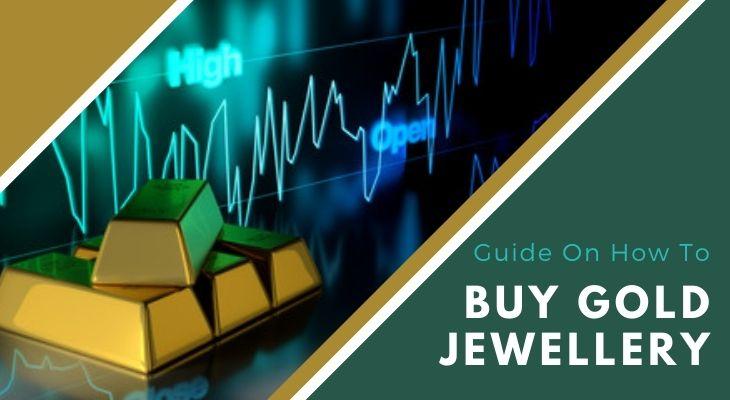 One of today's smartest investments is gold. Gold epitomizes class and comfort and represents financial security. Gold is wealth. Since the gold price per gram supports the real value of the currency, this precious metal is in demand everywhere globally. Gold is one good defense against these risks, with inflation and unexpected rises and falls in the economies.
With so much at stake before you buy, learning how to buy gold is essential. We at London Gold Centre explain everything you need to know about gold in this informative guide.
Learn about the Purity Levels of your Gold
If you ever heard people say 24-karat or 22-karat gold and wonder what they mean by saying this on earth, it's because 24-karat gold is 100% pure. There are 24 units we refer to as "karats" in any gold alloy. When you buy 24-karat gold, you have 100 percent pure, untouched gold in your hand, which equals pure money.
If 24-karat gold is 100 percent pure, 10-karat gold is 41.7 percent pure (mathematically interpreted as 10/24 = 41.7 percent) by proportion. The general rule is that the value of gold price per gram is directly proportional to its purity - the purer the value of gold, the greater the price.
Evaluate the quality of your gold
Just because it looks like the jewelry is made of gold doesn't mean that it is. There are a few beautiful pieces of 24-karat solid gold jewelry made from gold (100 percent pure gold). But there's what we call gold-filled and gold-plated jewelry, and if you want to buy gold, you need to understand the difference.
Gold-filled jewelry is filled with gold, as the term suggests. As we have already described above, the metallic mixture we call an alloy is made up of gold and other metals mixed to produce a more durable metal. Next to pure 24-karat gold, this is the second most valuable type of golden jewelry. Apart from the occasional need for washing, they do not tarnish, rust, crack or change color over time - they are also called "lifetime" items because they do not wear out.
On the other side, gold plated metals are made of non-gold base metals, which are then immersed into molten gold to produce a golden surface layer. This is an alternative to gold-filled jewelry that is cost-efficient. Usually, the plating is very thin and can quickly wear off. The selling of gold-plated jewelry is loosely regulated, if not at all. On the market, they are easily accessible.
Buying your gold jewelry wisely
Now that we have discussed how to evaluate the quality of your gold, now it's time to discuss buying gold. Going to already established and trusted stores such as Cartier, Tiffany, Graff, and the like is the best way to find quality gold. As trusted dealers who sell goods that are of a high caliber, they have solid credibility. But these shops put considerably higher prices on their goods so that many customers can be switched off.
If you're searching for a budget-friendly buy, check for exquisite pieces from the London Gold Centre. We provide you with the best gold price per gram UK. By verifying our credentials and certificates, you will ensure that you are trading with a reputable dealer.
Pricing and quality markings
Gold prices are measured predominantly by purity. Look for the hallmark unless you have a readily available lab or have microscopic vision powers. These are distinctive markings often found on unremarkable parts of the piece (i.e., the inner circle of the ring, backs of earrings). Some marks would indicate the karat, which means the content of gold, while others would show the purity percentage.
Calculate the cost of "how much" gold you have. For instance, if you see an 18K piece of gold weighing 20g is priced at £900, is that a fair price?
If your gold sells at £31.44 gold price per gram, then your gold costs £471.6: (18/24)*20*31.44 = 471.6.
But you're buying £900 for the piece! Is that reasonable
The cost of other metals in the alloy plus labor is required to be applied by jewelers. The general rule is to include such prices plus the jeweler's profit margin so that you will pay at least twice the gold price. Thus, in our case, £900 is more or less a fair price.
If the jewelry is specially designed for you, you can expect to pay an even greater rate. You are not only paying for the gold price per gram in this case but the design. If your seller is one of Cartier or Bulgari's top-tier jewelers, they may sell a product at as much as ten times the gold weight value. This is because you purchase, along with the gold, the authenticity of the quality of the product, the design that is typically created by notable jewelry designers, and, of course, the brand name.
Clear your doubts about the purchase
Clearing your doubts does not mean thinking positively and only leaving your jewelry's destiny to chance and full faith. On the contrary, especially when you do business with independent dealers, you have to be careful about your purchase. You should deal with trusted dealers such as us, the London Gold Centre who provides you with the best gold price per gram in the UK.
Hiring an impartial appraiser is one way to deal with your questions. You would like to make sure of the product's quality, especially if it doesn't have a hallmark. True gold, of course, would almost, if not always, have a hallmark, but asking for a second opinion does not hurt and our experts provide you with the best and impartial advice that you can get anywhere.
Ask for a guarantee, especially if your purchase is high-risk or very costly. Jewelers with integrity would have a pledge to support the quality of the product they sell. This will be included in the cost of your purchase, but it should preserve the value of your investment.
Also read about:
Eligibility for the GIIS Global FUTURE READY Merit Scholarship
An In Depth Look at the GIIS Mahatma Gandhi Merit Cum Means Scholarship
8 Ideas To Ensure Good Health Of School Going Kids